Arriving and a peek into the court yard at the Mevlana Museum,
one of Türkeys greatest and most revered attractions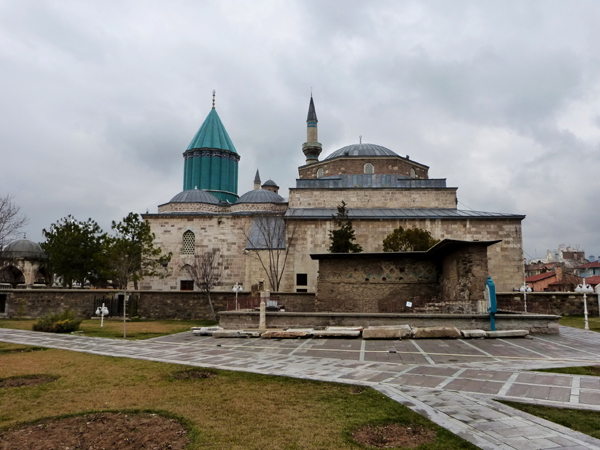 The Mevlevi Museum seen towards north.
Brief history of the museum
The Mevlana Museum, located in Konya, Anatolia, Turkey, is the mausoleum of Jalal ad-Din Muhammad Rumi, the Persian Sufi mystic also known as Mevlana or Rumi. It was also the dervish lodge (Tekke) of the Mevlevi order, known as the Whirling dervishes.

The Seljuk sultan, who had invited Mevlana to Konya, offered his rose garden as a fitting place to bury Baha ad-Din Walad, the father of Mevlana, when he died on 12. january 1231. When Mevlana died, on 17 December 1273 he was buried next to his father.

Mevlana's successor Celebi decided to build a mausoleum over the grave of his Master. The turquoise tiled dome was finished 1274.

Several sections were added over the centuries until 1854.

A decree of 6 April 1926 confirmed that the mausoleums and the dervish lodges were to be turned into a museum. The museum opened on 2 March 1927 and in 1954 it was given the name, "Mevlana Museum".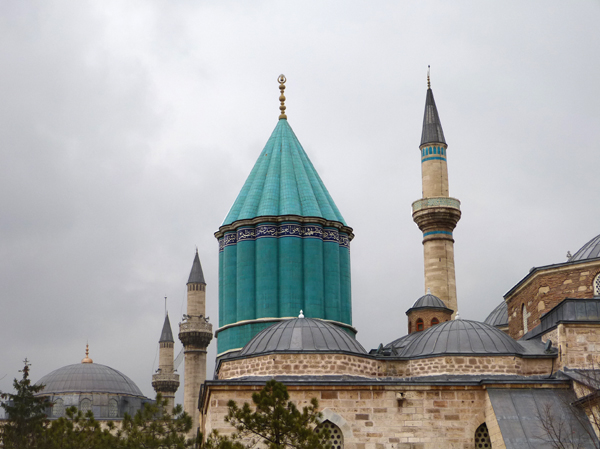 The turquise tiled tower covering Mevlana Rumi's grave.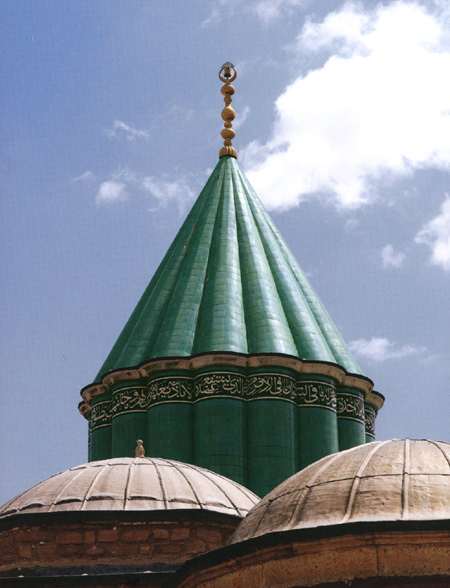 Mevlana Rumis turquise tiled mausolaeum from 1274.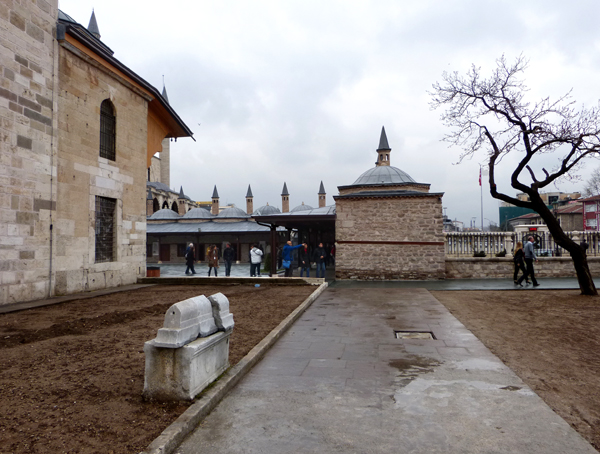 Path to the court yard. the monk (Mevlevias) cells are seen in the back.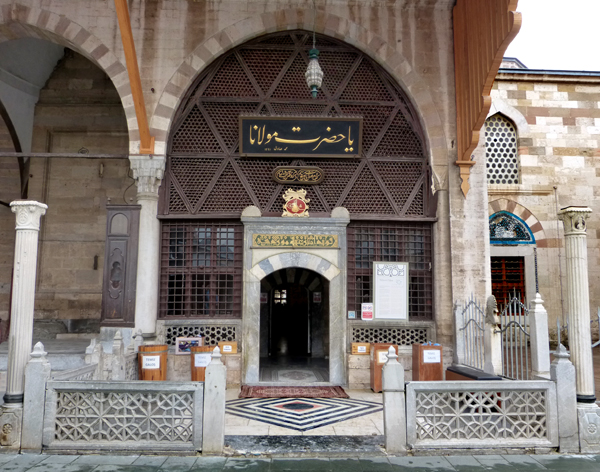 The entrance to the Tilavet, the holy room where the Mevlevis dervishes chanted the Qur'an.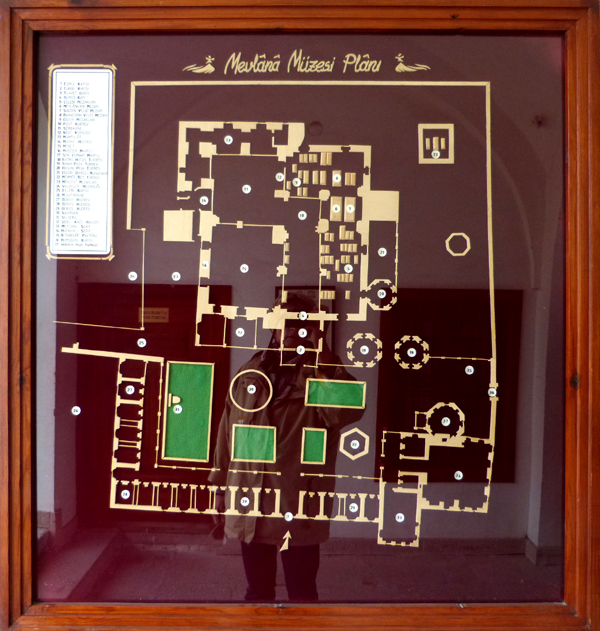 The North is the left side, east up, west down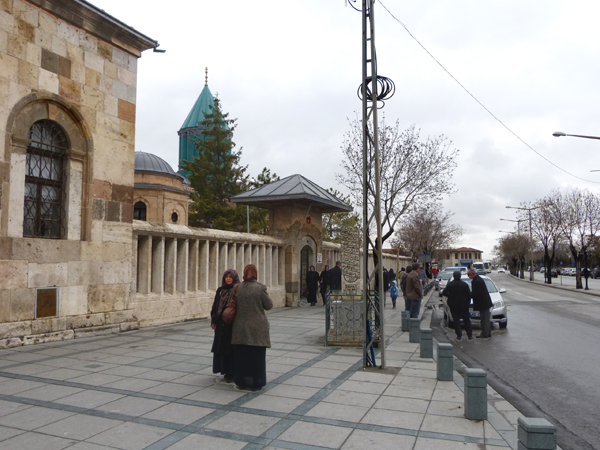 Leaving the Mevlevi Museum, one of Türkeys greatest attractions on Aslani Kisla road

Burial ground opposite the Mevlana Museum.
Believers are resting along the Aslani Kisla road.
The head stones are facing the holy ground of the Mevlevis.