The Venkateswara Temple dates back to the 9th century, although it has often been expanded and renovated from 15th century and onwards.
The temple is the riches pilgrimcentre and the most visited place of worship in the world.
The entire complex is built to accomodate the huge influx of pilgrims, who come to seek the favours of Lord Venkateswara - anually 30-40 million pilgrims a year.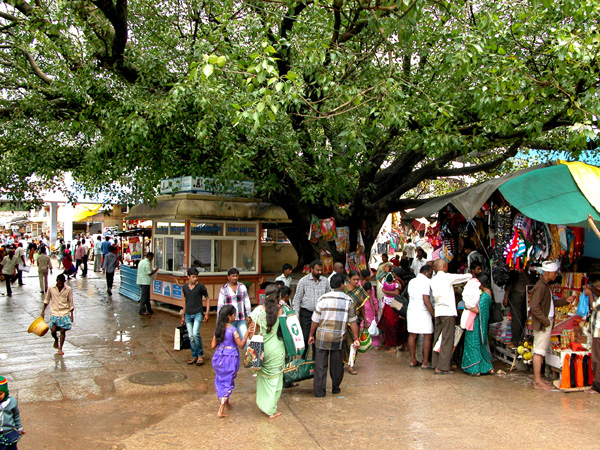 In the numerous shops all nessesities are available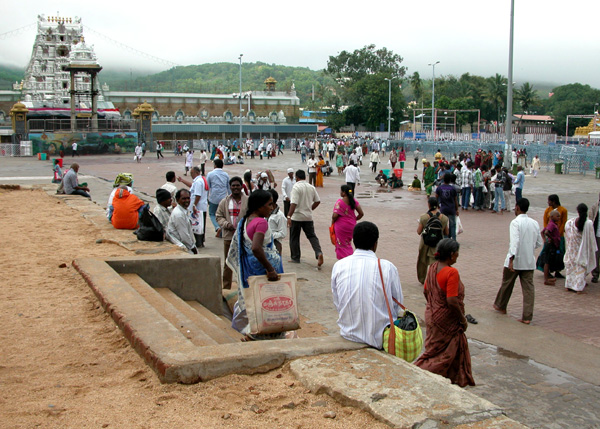 At a rainy day pilgrims are few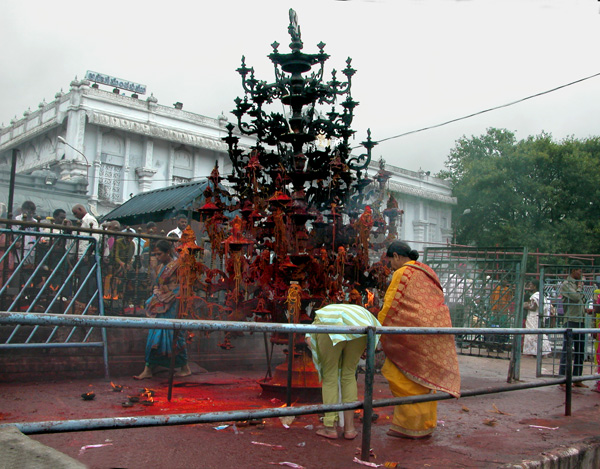 Worship with kum-kum the red powder available all over India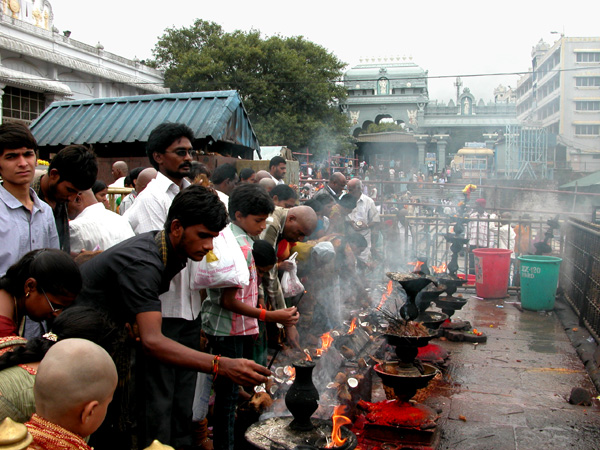 Worship with insence, kum-kum etc.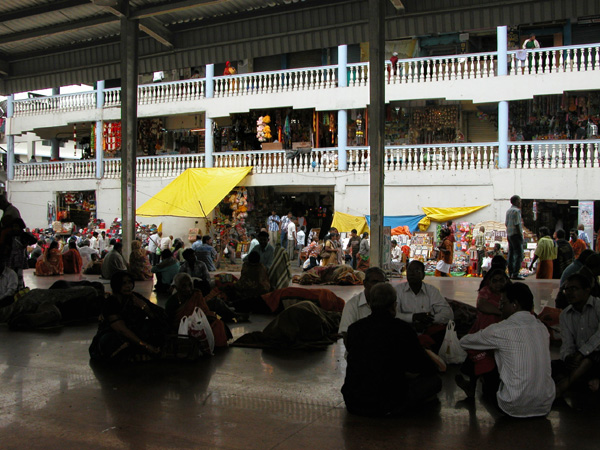 Pilgrims resting in the huge mantapa,
between large korridors with shops on both sides 3,4 and 5 floors up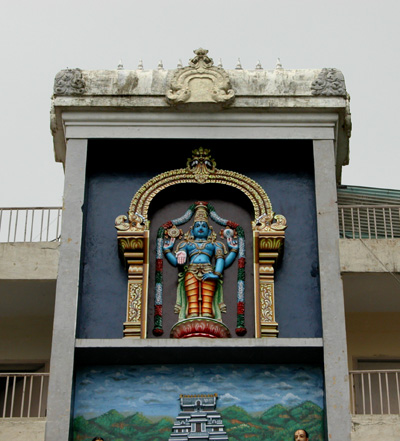 Ornament adorning a building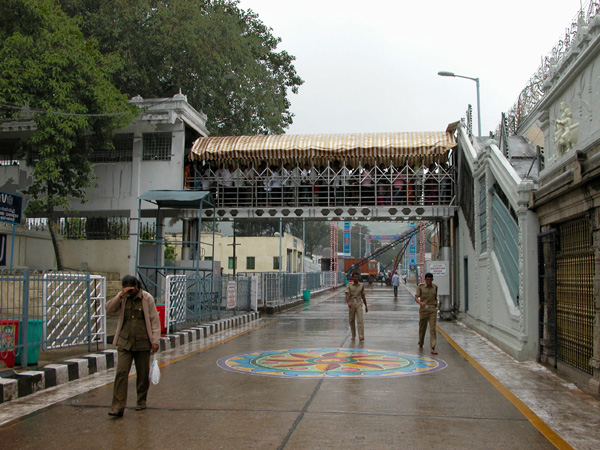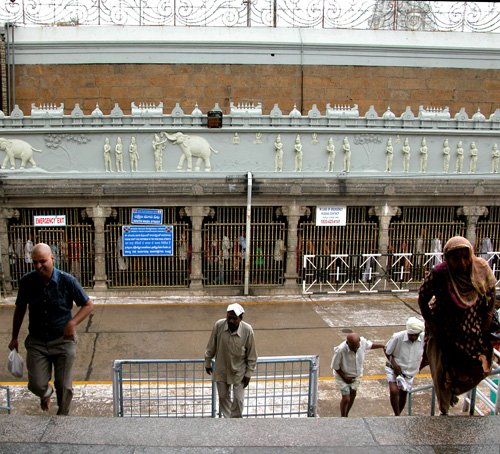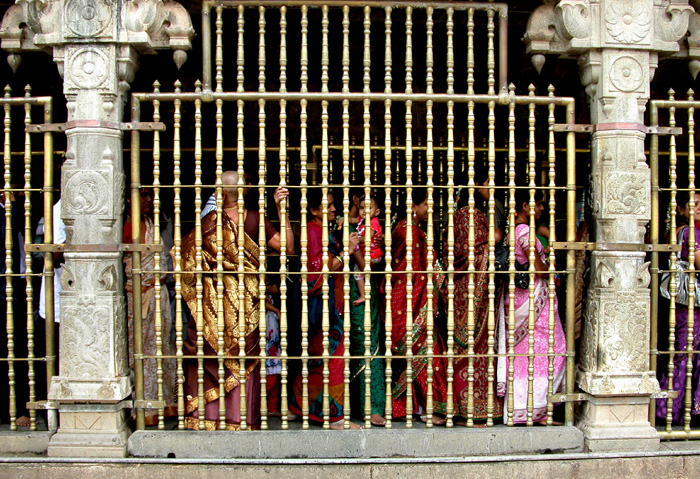 Pilgrims waiting in line to get to the inner shrine.
It can last several hours to get the darshan of Lord Venkateswara,
depending on how many pilgrims that day.
A good time to visit is between 8 and 10 AM,
at that time in the morning there are less visitors.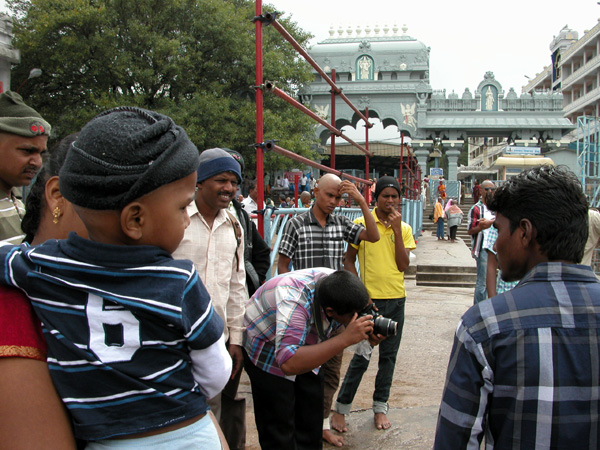 Young men are making a good living photographing visitors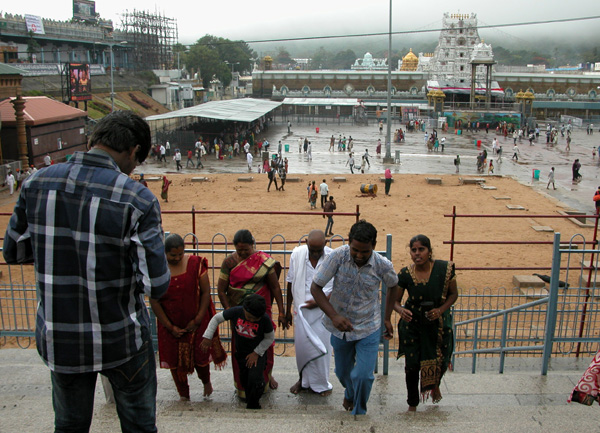 Here a family has been photographed to have a memory of the event -
100 Rupees for one photo!