| | | |
| --- | --- | --- |
| | The Gavi Gangadhareswara Temple, Bangalore | |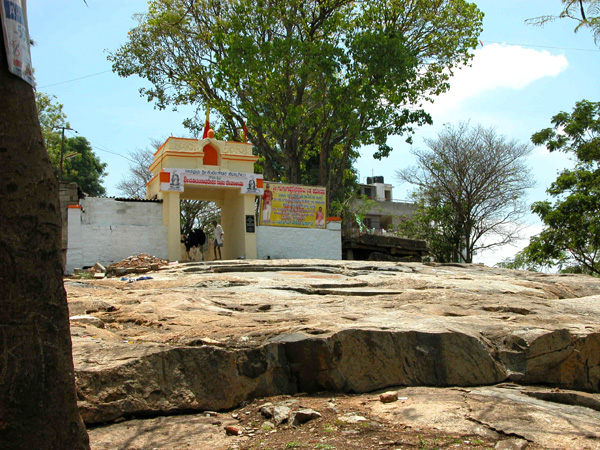 Entrance to the cave temple from Kempegowda Tower Square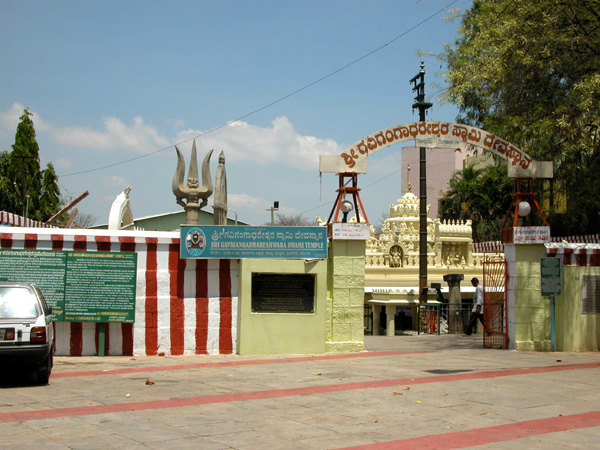 Main entrance seen from the street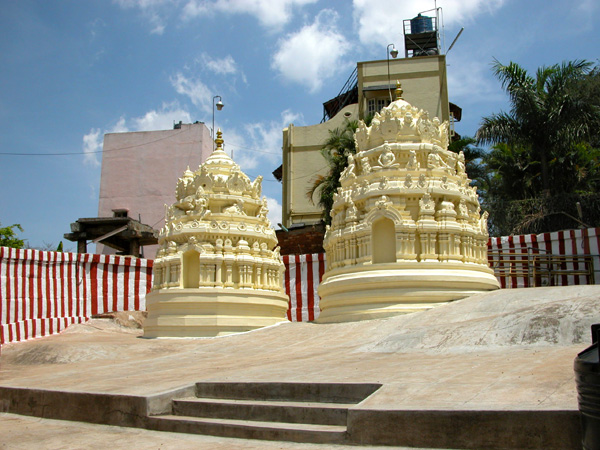 The Sikharas over the Shiva shrine which is situated in the cave underneath

The Gavi Gangadhareshwara cave Temple in Bangalore
One of Bangalores and Indias oldest and very famous cave temples, the Gavi Gangadhareshwara Temple was built inside a natural cave in Gavipuram by Kempegowda in the 16th century. Legend has it that Kempegowda built this temple in gratitude after being released from his five year imprisonment by Rama Raya.

The highlights in this temple are the granite pillars, two of which support huge discs representing the sun and the moon, while the other two are topped by a Nandi and a trident.

Devotees gather here during the Makar Sankranti festival in January to witness a unique phenomenon - the evening sun's rays passing between Nandi's horns and falling directly on the Shiva Linga in the shrine inside the cave.
The temple is situated apr. 2km west of Lalbach Garden and is open daily.
The temple compound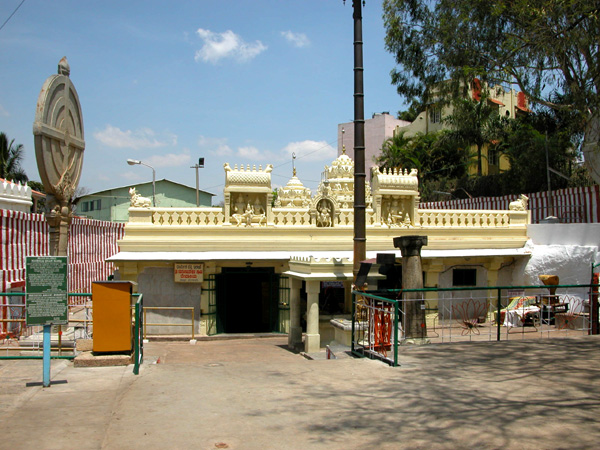 Inside the temple grounds with discs representing the sun or the moon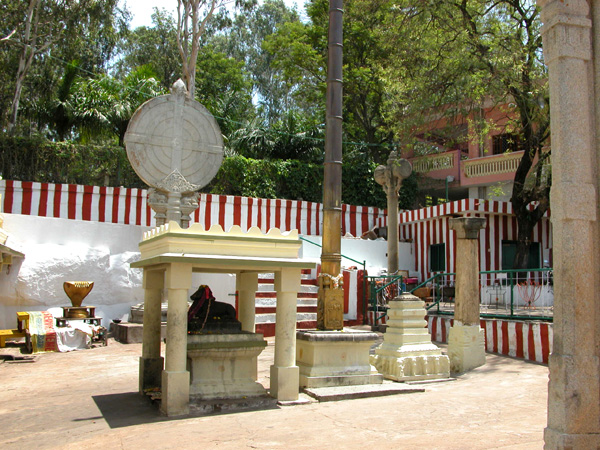 The temple yard with Nandi, Damaruga (drum), the sun and moon discs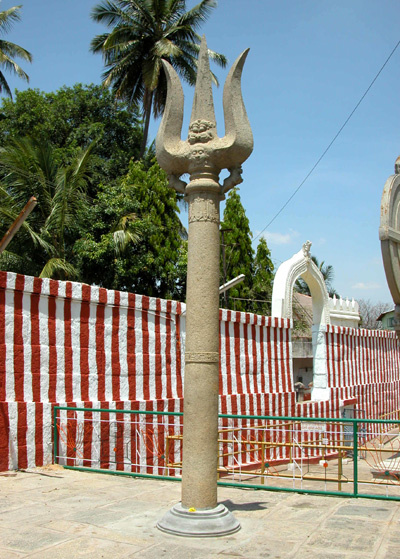 Trisula in solid granite from the 16th century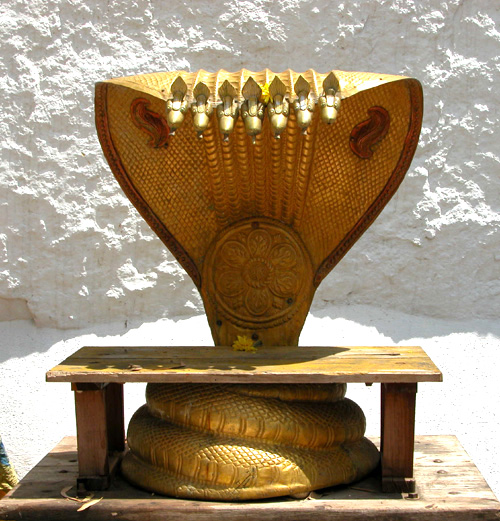 Sapta Nagaras - a seven Cobra snake ornament for idols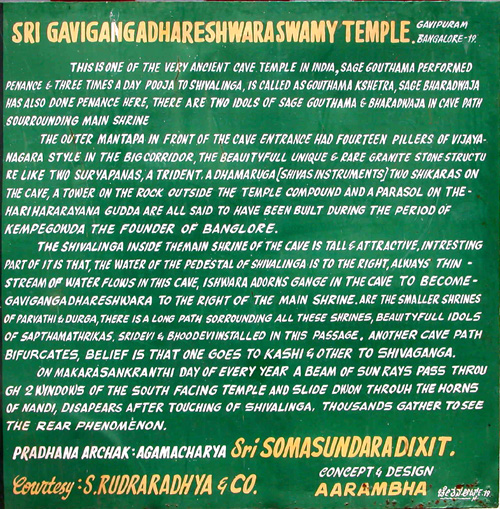 Sign at the main entrance telling the story and significance of the temple
Inside the Gavi Gangadhareshwara cave Temple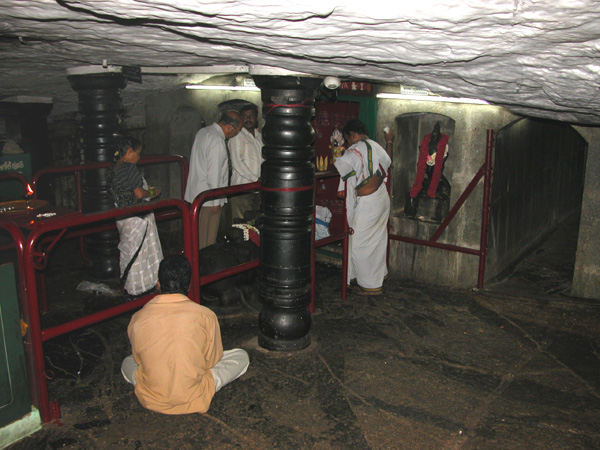 Main Shiva shrine with the inner passage around the shrine.
The shrine is closed with a curtain awaiting Mangal Arati.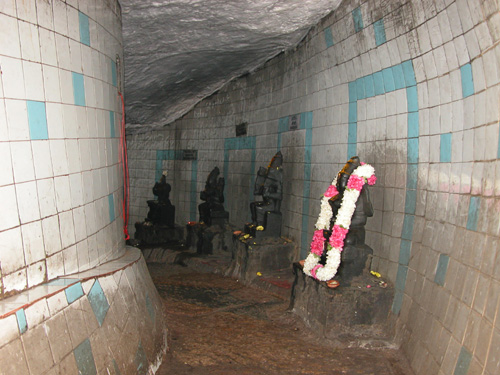 The long passage around the mainshrine
with Saptamatrika, Sri Devi and Bhudevi idols installed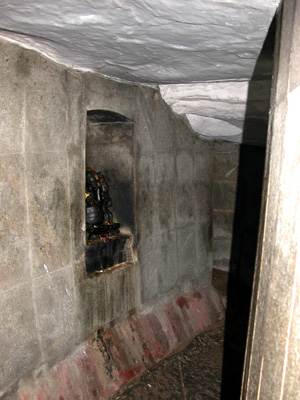 The inner passage with Ganapati,
Parvati and Durga shrines

| | | |
| --- | --- | --- |
| mukti4u2@gmail.com | | www.mukti4u2.dk |
mukti4u2.dk ► created by BP