Avantipur Temple,
Kashmir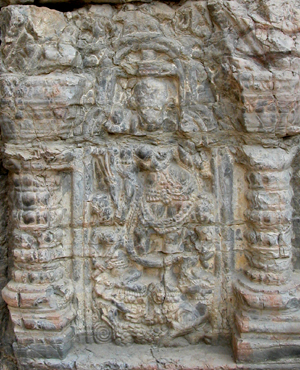 It all begins with Ganapati ...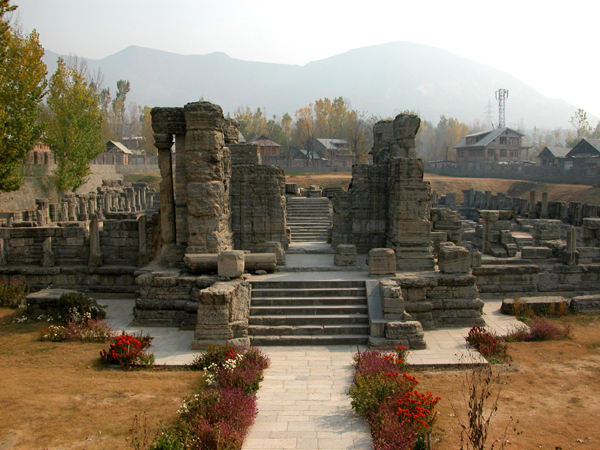 Avantipur Temple ruin, named after the King Awantivarman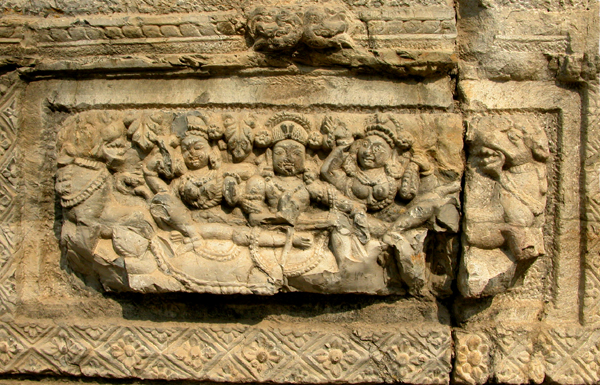 The royal family depicting themselves on the stairs leading up to the main shrine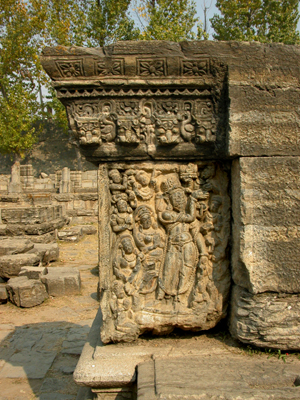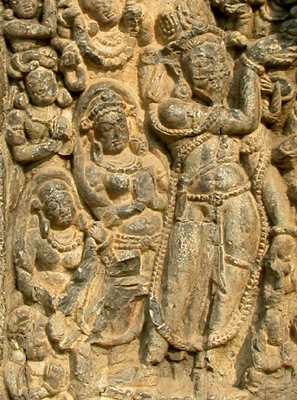 Apsaras, beautiful female demigods at the stairs to the main shrine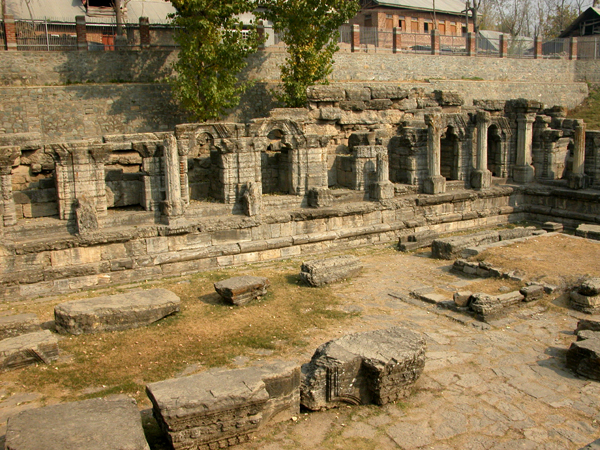 The northern collonade: The temple has been buried under ground
for centuries untill the escavation in the18th century by the English.
Todays ground level can be seen at the buildings in the background.

The most elaboratedly
carved column

A brief history of the Avantipur Temple

The temples in Avantipur are both situated on the road southeast of Srinagar and are very easy to find. The two temples dating from the 9th century are only 1 km apart. One is a Shiva Temple, which is renovated and in daily use. The larger, the Avantiswami Temple is now a ruin. King Awantivarman, who ruled Kashmir from 853 to 888 AD built both temples and dedicated the larger, the Avantiswami Temple to the Hindu God Vishnu.

The likeness to the Sun Temple in Martrand is stiking. Both the Sun Temple and the Avantiswami Temple shows an outward apperance of Greek architecture. The temples are built by the same materials, a sandstone, which has not proven its durability very well over the centuries. Both temples are highy eroded and not much is left of the very rich carvings, that has been all over the temple surfaces.

In 18th century the Avantiswami Temple was escavated by the English. Some idols were taken to museums in England, but quite a few can still be seen in the SPS Museum in Srinagar.

The temple is open daily and the local guide, who have been working there for more than twenty years, is most happy to show you all the most important features.


Navagrahas - the nine planets in Hindu astrology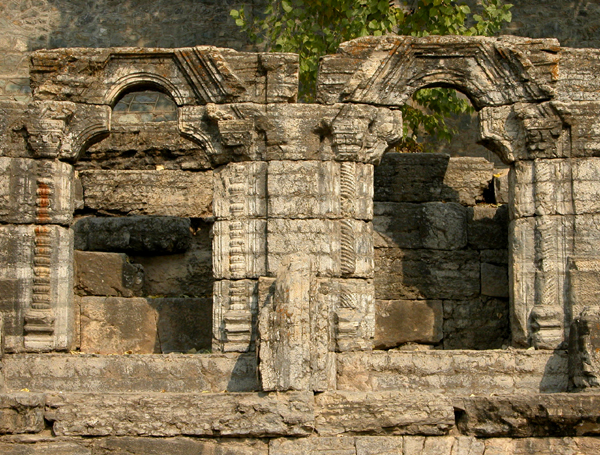 Side temples with a beautiful Kinnara sitting at the right side of the left entrance.
Notice the different carved column at each side of the entrances.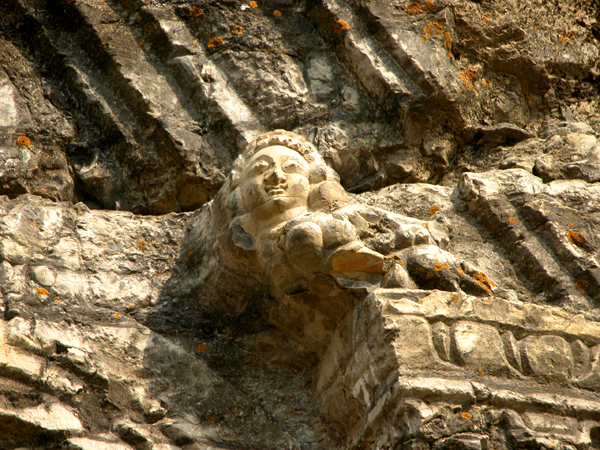 The Kinnara, a demigod with human head and a birds body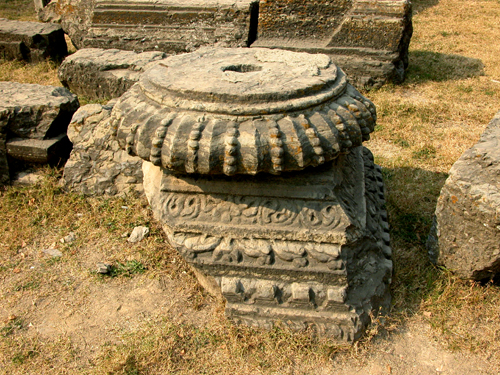 A Greek inspired column base

Base of main temple, escavated and restored by the English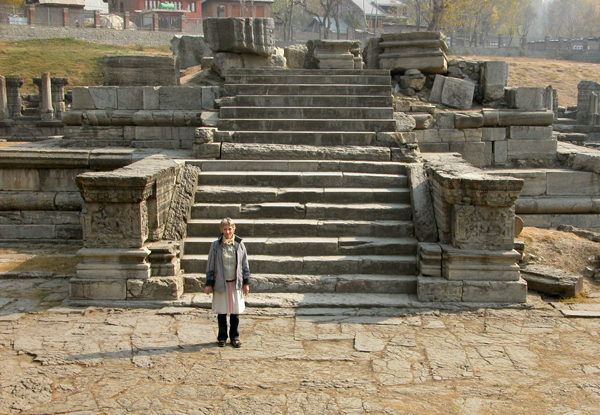 The remains of the former so magnificent Vishnu Temple
The Shiva Temple in Avantipur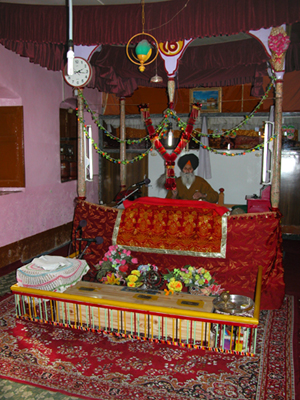 A highly revered shrine of the Sikh religion in the
Shiva Temple mentioned above.
Guru Nanak (1469-1539),
the founder of the Sikh tradition,
preached and sang devotional songs in this shrine.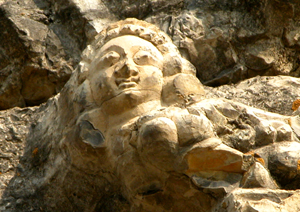 The Avantipur Kinnara - once again!
mukti4u2.dk ► created by BP