The Vaidhyanatha Jyotir Lingam Temple,

Deodar, Bihar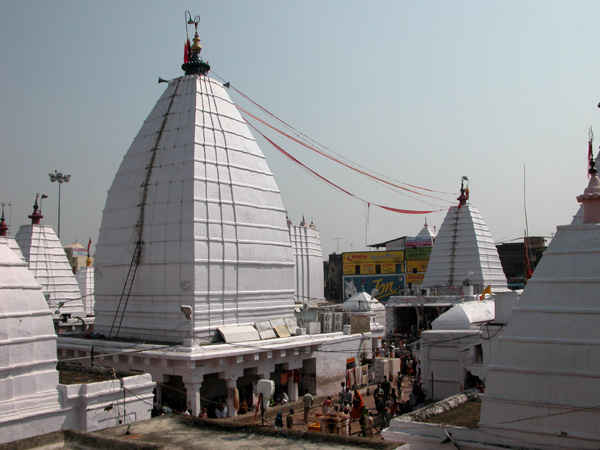 The Vaidhyanath Shiva temple with the Jyotir Linga in the foreground and the Parvati Temple
joined together by the red threads tied for the pilgrims

The tying of the red thread and thereby joining the Shiva and Parvati Temples is a speciality at this place.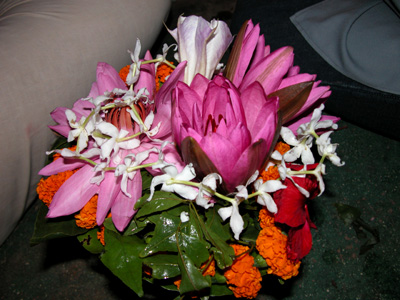 Puja material

Text is under editing - sorry for any inconvinience!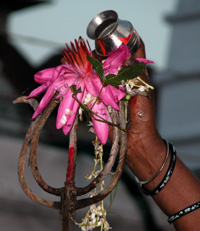 The Vaidhyanatha Jyotir Lingam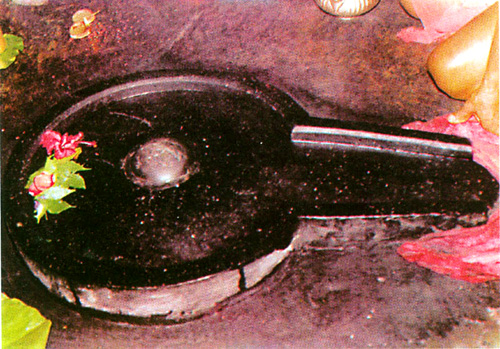 Sri Vaidhyanath - the new Lingam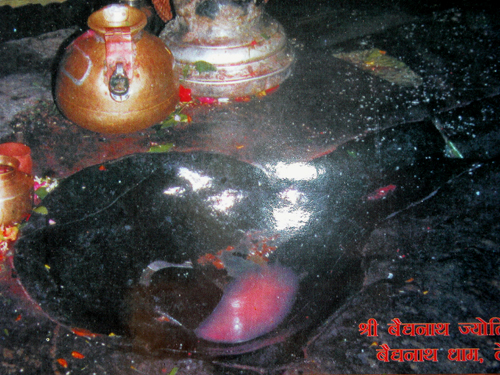 Sri Vaidhyanath - the old Lingam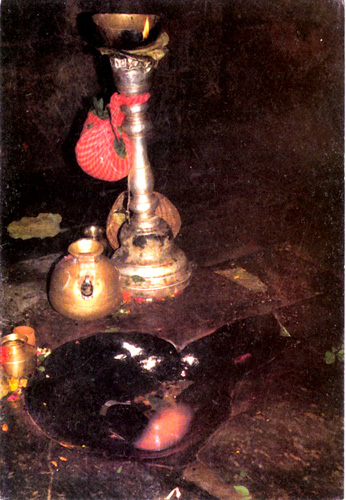 Sri Vaidhyanath - the old Lingam

This photo was found in a shop near the temple. I was told it was the old Vaidhyanath Jyotir Lingam and as it has been used so much over the centuries, a new top has been installed, which is now the new Vaidhyanath Jyotir Lingam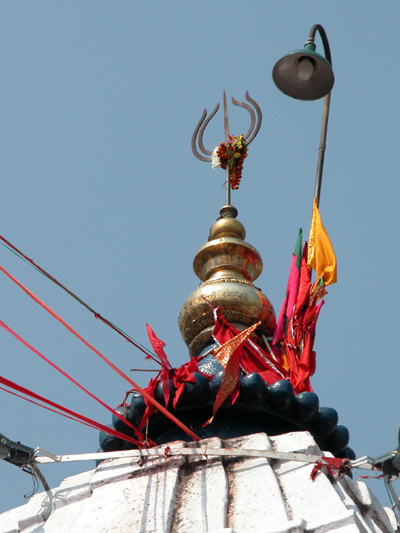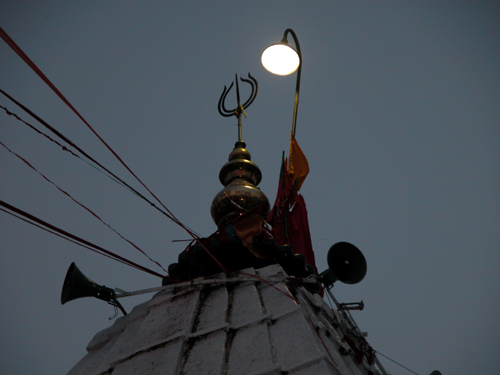 Pravati Temple top before sunrise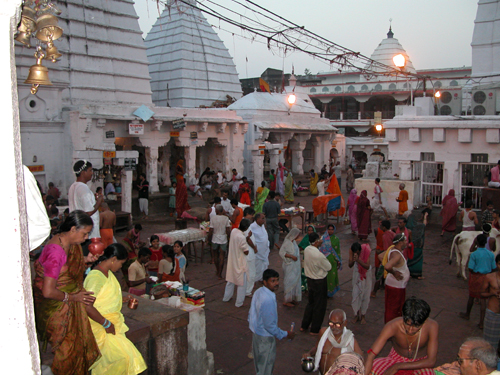 The temple area is busy with pilgrims from early morning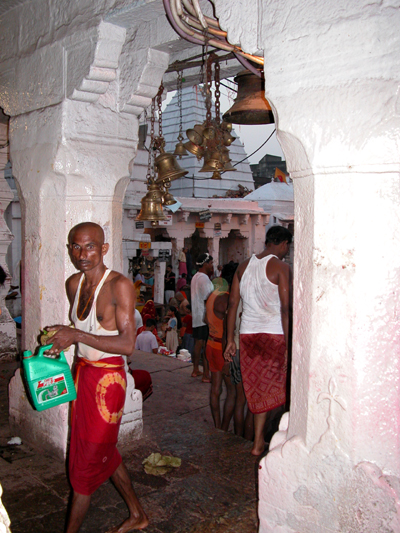 Everybody has important chores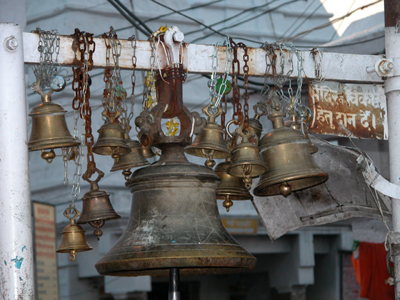 The temple bells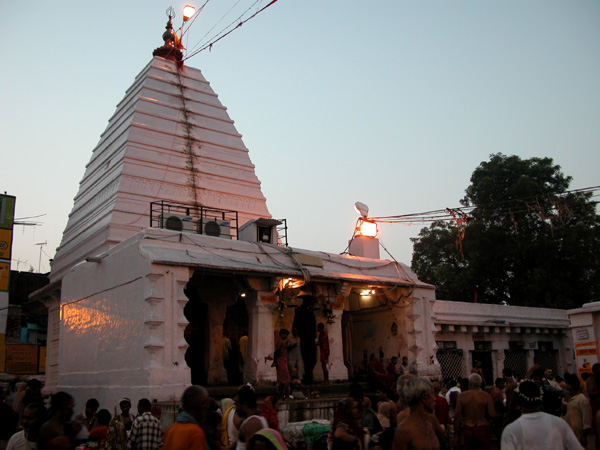 The Parvati Temple in early morning light is tied together with ...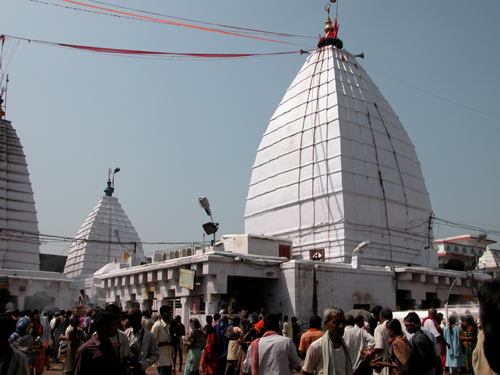 ... the Shiva Temple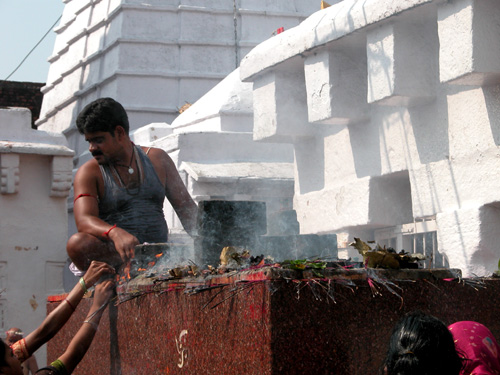 "Whilst the Homakunda is sending prayers to heaven and burning away sins all day."

Inside the Vaidhyanatha shrine



Queue of pilgrims waiting to get inside the Sanctum Sanctorum


After often very long journeys, busy pilgrims in large numbers cannot wait to get inside
to have the darshan of the Vaidhyanata Jyotir Lingam


Ganapati to be touched in the doorway
before entering this holy shrine




The Vaidhyanatha Jyotir Lingam as it appears today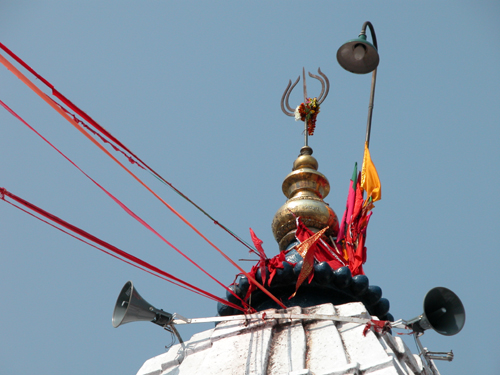 The Shiva Temple top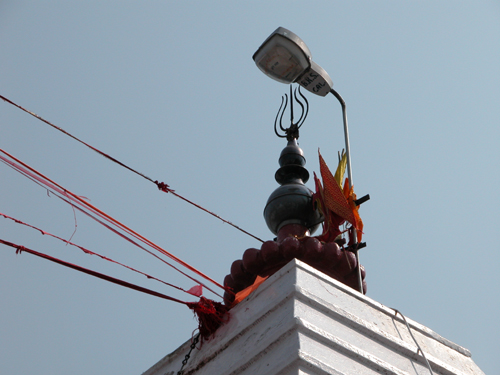 The Parvati Temple top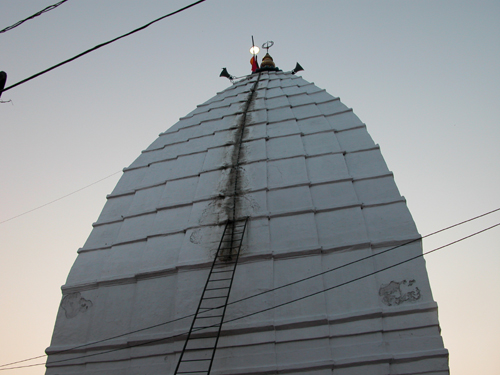 The ladder shows that boys are cravling up the temple top
to fasten the red threads which are used for ritual purposes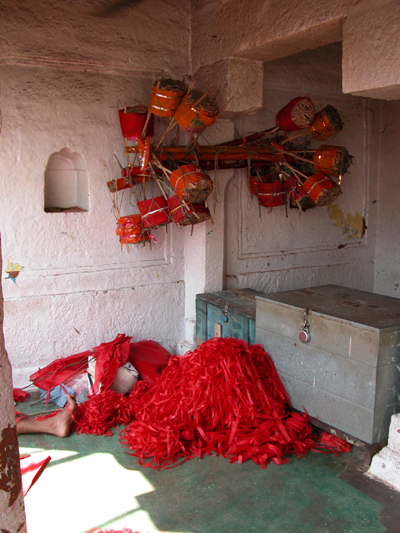 Storage of red thread is kept for performing the Shiva/Parvati ritual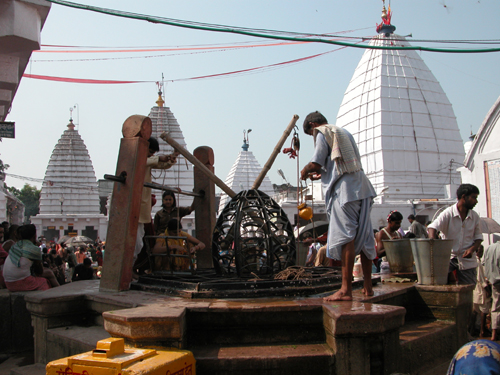 Famous and very holy well with deep mythological significance
Parikrama and waterbearing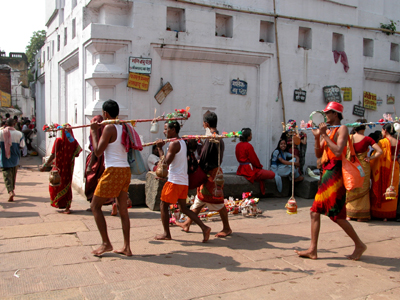 Parikrama or circunambulation with water brought from holy rivers.
The pilgrims have often traveled over long distances
with the water carried like this in diffrent containers.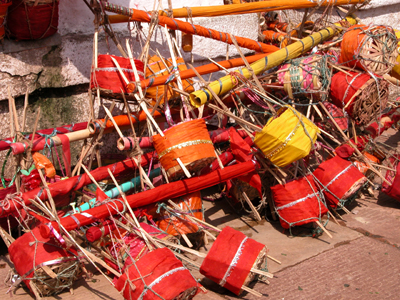 Sicks for carrying water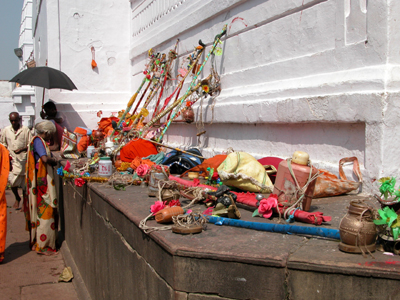 Other things used by the pilgrims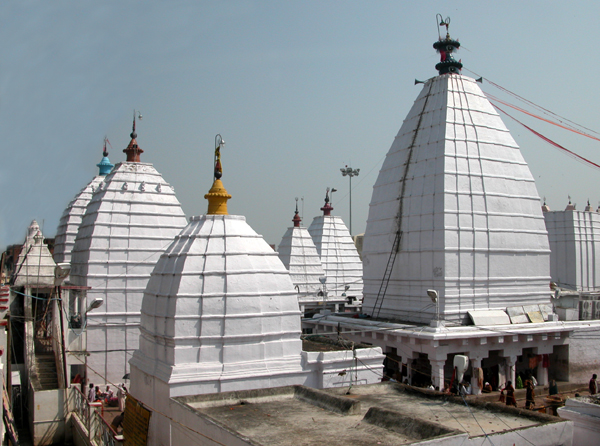 The beauty of the Vaidhyanatha temple complex is breathtaking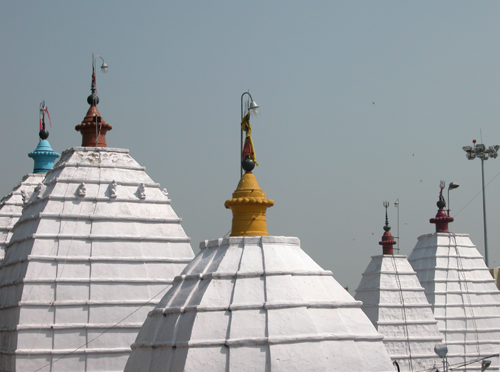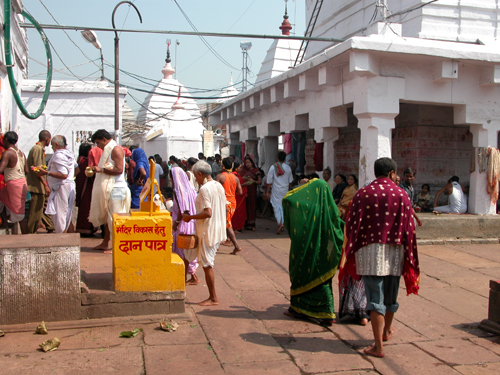 Life in the temple yard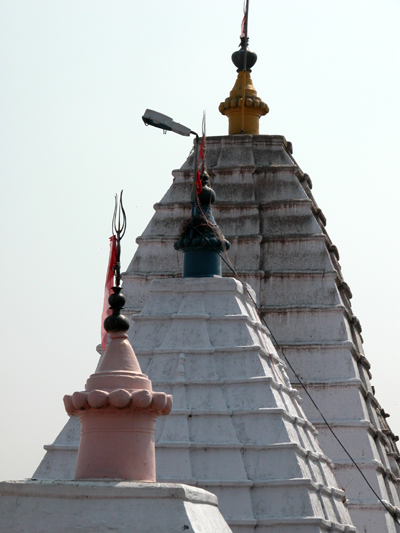 Kumkum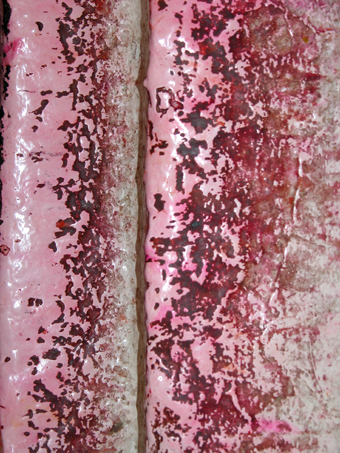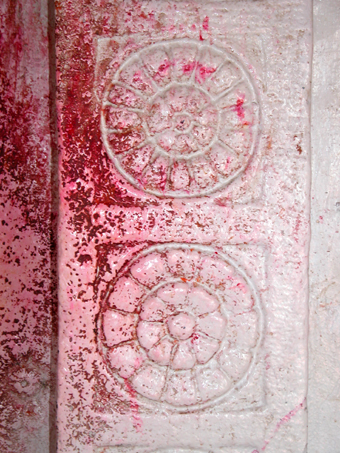 Texture created by the numerous Kumkum hands having touched the doorways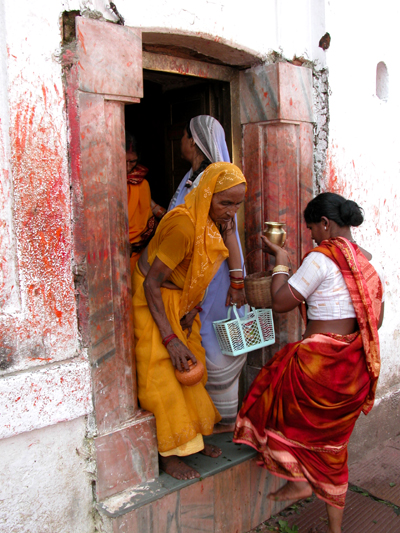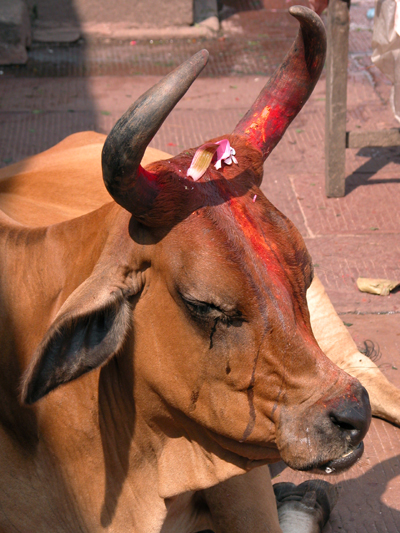 A beautiful cow adorned with Kumkum and flowers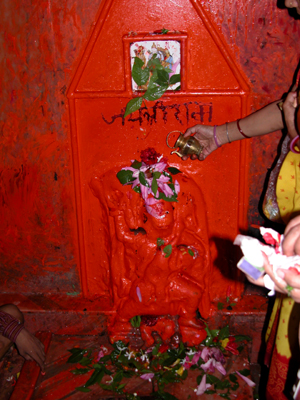 Hanuman shrine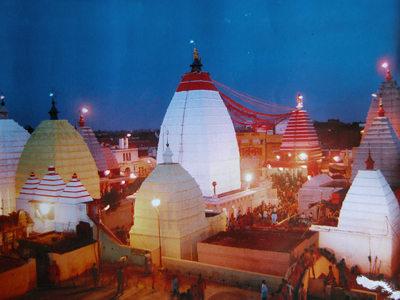 Postcard available at the shops
OM Namah Shivaya

mukti4u2.dk ► created by BP